Bookings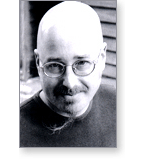 307-690-4935
"We hired Judd Grossman after we interviewed him in the lobby of the Wort Hotel. He brought his guitar and played acoustic selections for us ranging from Stevie Wonder to Britney Spears. We were sold and it was money well spent. Everyone raved about Judd's voice and the high caliber musicians that played with him that night."
Sherry and Nik

Private Functions

Whether singing a soulful solo at a wedding ceremony or leading his 3 to 9 piece dance band at a reception, Judd Grossman has been making memorable music at weddings and other private events in Jackson Hole for over 20 years.
---
Judd Grossman Band
Grossman's command of a broad range of musical styles allows his band to play rock, funk, blues, bluegrass, country, western and folk. Grossman's band can provide everything from mellow, tasteful background music to rocking "get crazy" dance music.
In addition to his work with the Judd Grossman Band Judd is also available as a solo or duo.
---
"You were awesome! I was so pleased at the variety of music you played, and at how well you integrated sound into the reception party. When we were eating and socializing you played songs that everyone knew and liked but weren't obtrusive, and when it came to the dancing you were on fire!
All of our guests raved about the amazing diversity of fabulous dance tunes! It was great to hear that all our friends stayed until the last possible moment to dance "just one more" (long after Mike and I had left the reception).
Thank you for convincing me and my family that live music was the best route to take - a DJ couldn't possibly have provided the charisma, charm, diversity of music and true quality that you and your musicians brought to our wedding.
We would recommend you to anyone wanting a fabulous party in the Jackson area!
With a HUGE thank-you,
Alison and Mike
---
Featuring music from the following artists:
| | | |
| --- | --- | --- |
| Van Morrison | Dwight Yoakum | Elvis |
| Prince | Sons Of The Pioneers | Bruce Springsteen |
| Cat Stevens | Grateful Dead | Talking Heads |
| James Taylor | Shawn Colvin | Warren Zevon |
| Sarah McLaughlin | Peter, Paul and Mary | Jim Croce |
| Gene Autry | Bob Dylan | Everly Brothers |
| Joni Mitchell | John Haitt | Nirvana |
| Patsy Cline | John Denver | Kenny Loggins |
| George Strait | Bob Wills | Gordon Lightfoot |
| Ian Tyson | Emmylou Harris | Bonnie Raitt |
| Merl Haggard | Hank Williams | Beatles |
| James Brown | Neil Young | Marvin Gaye |
| Clint Black | Tom Paxton | Stevie Wonder |
| Jimmy Buffet | Janis Joplin | John Prine |
| U2 | Jerry Jeff Walker | Buddy Holly |
| Willie Nelson | Johnny Cash | Jackson Browne |
| Simon and Garfunkel | Bill Staines | TLC |
| John Anderson | Jimi Hendricks | Rolling Stones |
| Indigo Girls | Don McLean | Lynyrd Skynyrd |
| Red Hot Chili Peppers | AC/DC | Kenney Chesney |
| Lyle Lovett | ZZ Top | Shania Twain |
| John Lennon | Mary Chapin Carpenter | Billy Joel |
| Led Zeppelin | Eric Clapton | Marc Cohen |
| Tim McGraw | Dixie Chicks | Kris Kristopherson |
| George Jones | Britany Spears | Chris LeDeux |
| Garth Brooks | Ray Charles | Sting |
| Ben Harper | Barenaked Ladies | Alison Kraus |
| Etta James | Frank Sinatra | Louie Armstrong |
| Bob Marley | Pure Prairie League | Martina McBride |
| Deep Purple | Tina Turner | Ani Difranco |
| Desree | David Gray | Sheryl Crow |
| Allman Brothers | Rod Stewart | Linda Ronstadt |
| Doc Watson | Heart | The Manhattans |
| Wilson Pickett | Doby Grey | Earth, Wind and Fire |
| Peter Frampton | Lovin' Spoonful | Bee Gees |
| Chicago | Wild Cherry | Temptations |
| Kansas | Pink Floyd | Iron and Wine |
| Righteous Brothers | Elvis Costello | Chaka Khan |
| Sam Cooke | Village People | John Mayer |
| Bill Withers | Tom Petty | Orleans |
| Robert Earl Keen | Crosby, Stills & Nash | Death Cab for Cutie |
| Michael Buble | Rascal Flats | Jack Johnson |
| Five For Fighting | Neil Diamond | Big and Rich |
| Heartland | Tammy Wynette | Postal Service |
| Aloe Blacc | Waylon Jennings | Don Henley |
| Ben Folds | Joshua Radin | Plain White T's |
| Counting Crowes | Ryan Adams | Alanis Morissette |
| Mary J. Blige | Big Head Todd & the Monsters | Lonestar |
| Wings | The Association | Al Green |
| Bill Withers | Amy Whinehouse | Ray LaMontagne |
| Celia Cruz | Blind Faith | Josh Turner |
| Brandi Carlile | Beck | Colin Hay |
| Mr. Big | Jason Mraz | Foster the People |
| The Band Perry | Maroon 5 | J.J. Cale |
| Pearl Jam | Snow Patrol | Taio Cruz |
| Little Feat | The Meters | Professor Longhair |
| Tracy Chapman | Eddie Vedder | Brad Paisley |
| Dave Matthews Band | Mumford & Sons | Amos Lee |
| Old Crow Medicine Show | The Mowgli's | Sammy Johns |
| Sia | Queen | Stoney LaRue |
| Kenny Rogers | Luke Ryan | Florida Georgia Line |
---
---
"Love, love, love Judd. He is so awesome. I have had friends say how great he is to this day."
Natalia

"We cannot thank you enough for the awesome memories you and your band gave us the entire weekend!  We knew you were going to be great - and reading all your testimonials in advance was fantastic - but I have to be honest, we had NO IDEA just how incredible of a difference you were going to make for our wedding. Please thank EVERYONE from your band for making our evening so memorable. We were gushing the entire honeymoon about your last song - what an amazing memory. Everyone we talk to cannot believe what a wonderful gift that was from you to all of us.  Thank you, thank you, thank you for everything!!! Seriously, people (including us) cannot stop talking about our fantastic weekend in Wyoming and you were a huge part of making it so warm, fun and memorable!"
Jenn and Erich

"Thanks for everything, Judd! We had a great time and everyone raved about the band - just what we had hoped! We appreciate your flexibility through the planning. I'm sure we'll be seeing (and hearing) you again soon!"
Gates and Rachel

"Thank you so much for making our wedding the best day ever!! We loved having you and your band be such a big part of the day (and a huge hit by the way). If there is anything we can do for you, referrals, testimonials, etc. you name it and we will be more than happy to help."
Will and Anna

"Justin and I just wanted to send off a quick email thanking you and the band again for helping to make our wedding such a great time! We REALLY enjoyed everything - the lovely ceremony song, the dinner music, and all the great dance tunes. I think it was pretty obvious that everyone had a great time - no one wanted you guys to leave!! I certainly hope that you didn't mind staying the extra time. The word from everyone is that they thoroughly enjoyed themselves and had nothing but good things to say about the music, from the ceremony to the very end. Justin and I couldn't be happier with how the whole wedding turned out - thank you for your part in that! Hope all is well with you & take care,"
Kathy & Justin
---
---
Wedding Ceremonies

For wedding ceremonies Grossman provides prelude, processional and recessional music on guitar as well as vocal solos. Grossman also works with a variety of other ceremony instrumentalists including: organ, violin, harp and mandolin.
---
Country and Western

If your looking for Western flavor Judd Grossman and his band can put on their cowboy hats and boots deliver an entire evening of authentic cowboy, country and western music. Grossman calls upon his experience performing as a member of the Bar-T-Five Singing Cowboys and years of experience as a cowboy singer at dude ranches throughout Jackson Hole.
Featuring music by the following artists: Kenny Chesney, Dwight Yoakum, Sons Of The Pioneers, James Taylor, Peter, Paul and Mary, Gene Autry, Bob Dylan, Everly Brothers, Patsy Cline, John Denver, George Strait, Bob Wills, Gordon Lightfoot, Ian Tyson, Emy Lou Harris, Merl Haggard, Hank Williams, Clint Black, Tom Paxton, John Prine, Jerry Jeff Walker, Buddy Holly, Willie Nelson, Johnny Cash, Bill Staines, John Anderson, Linda Rondstadt, Shania Twain, Tim McGraw, Tom T. Hall, Kris Kristopherson, George Jones, Chris LeDeux, Martina McBride and Garth Brooks.
---
Concerts

Judd Grossman is available to perform in concert as a solo or with the members of his band. Grossman and his band are also available for workshops and school visits for kids and adults of all ages.
"What a voice, what a presence! Grossman opened the night to a packed house and had them in the palm of his hand. Superlative."
-Lisa Lepine, Folk Alliance Conference - Portland, OR
"Grossman held the audience transfixed with original folk, blues, country and stage banter that left them feeling that they had just been invited into his own living room"
-John Martz, Currents - University of Wyoming
---
---
Judd Grossman Music
Box 3222
Jackson, WY 83001
307-690-4935
jg@juddgrossman.com
---
---